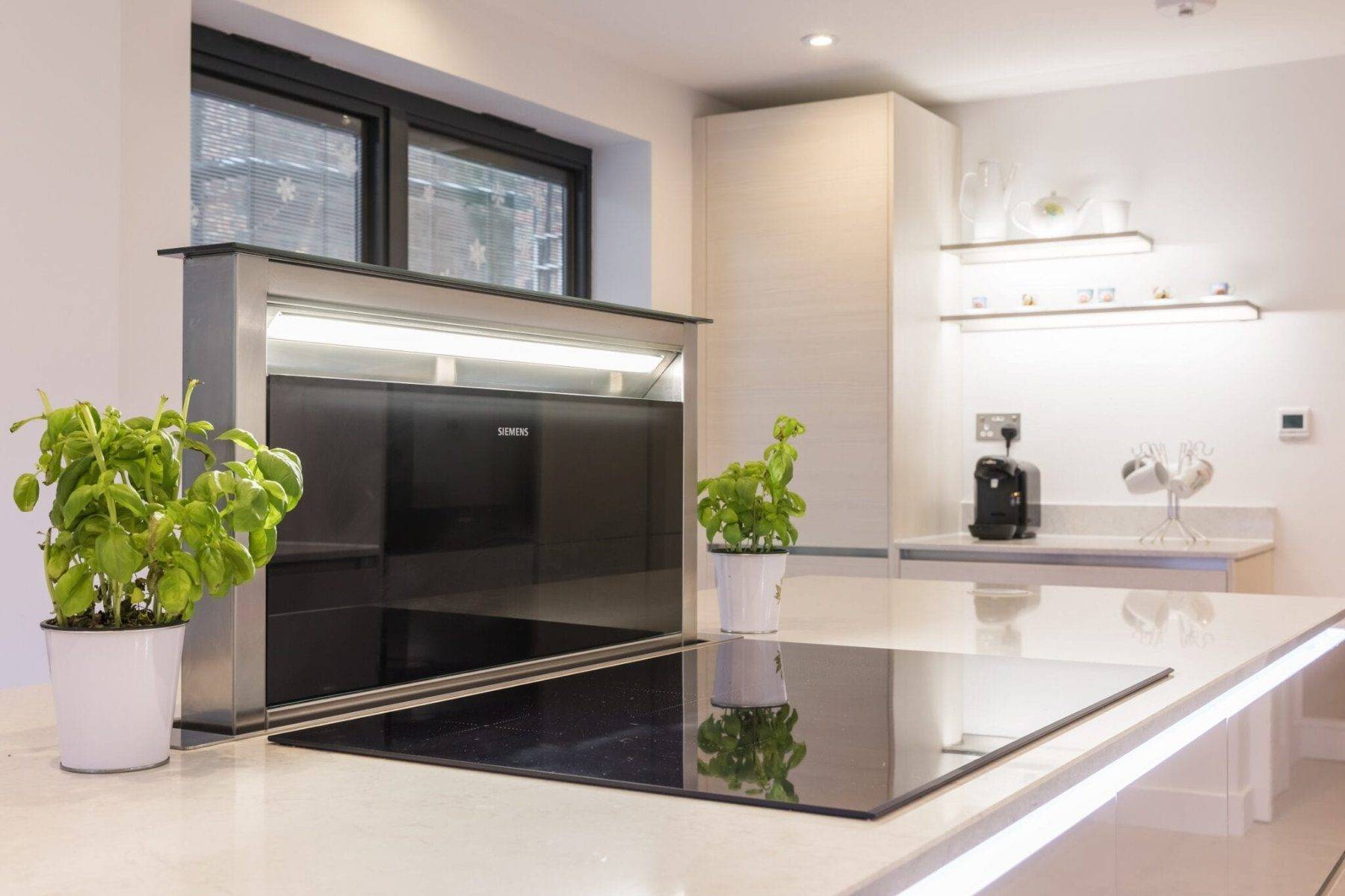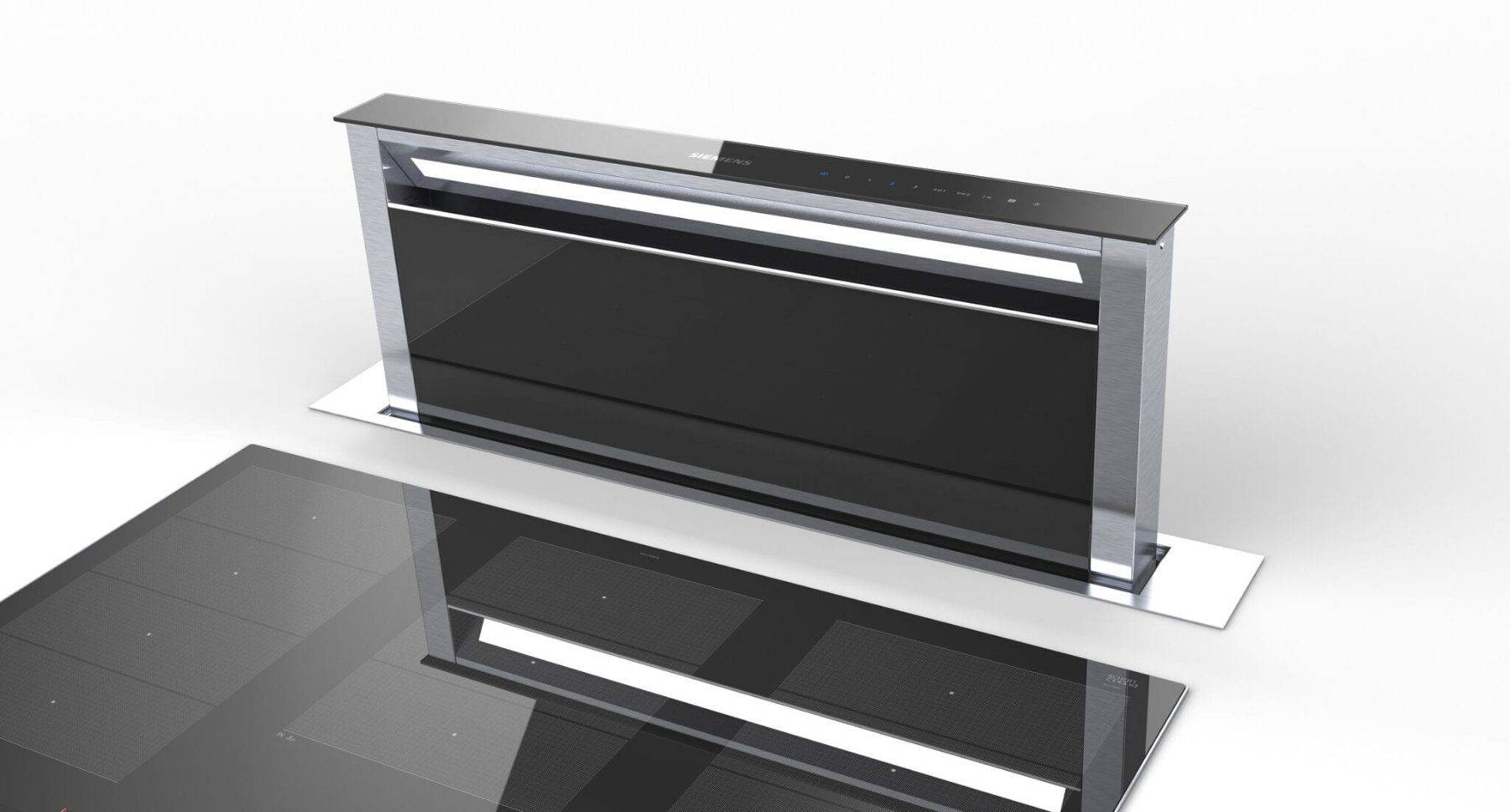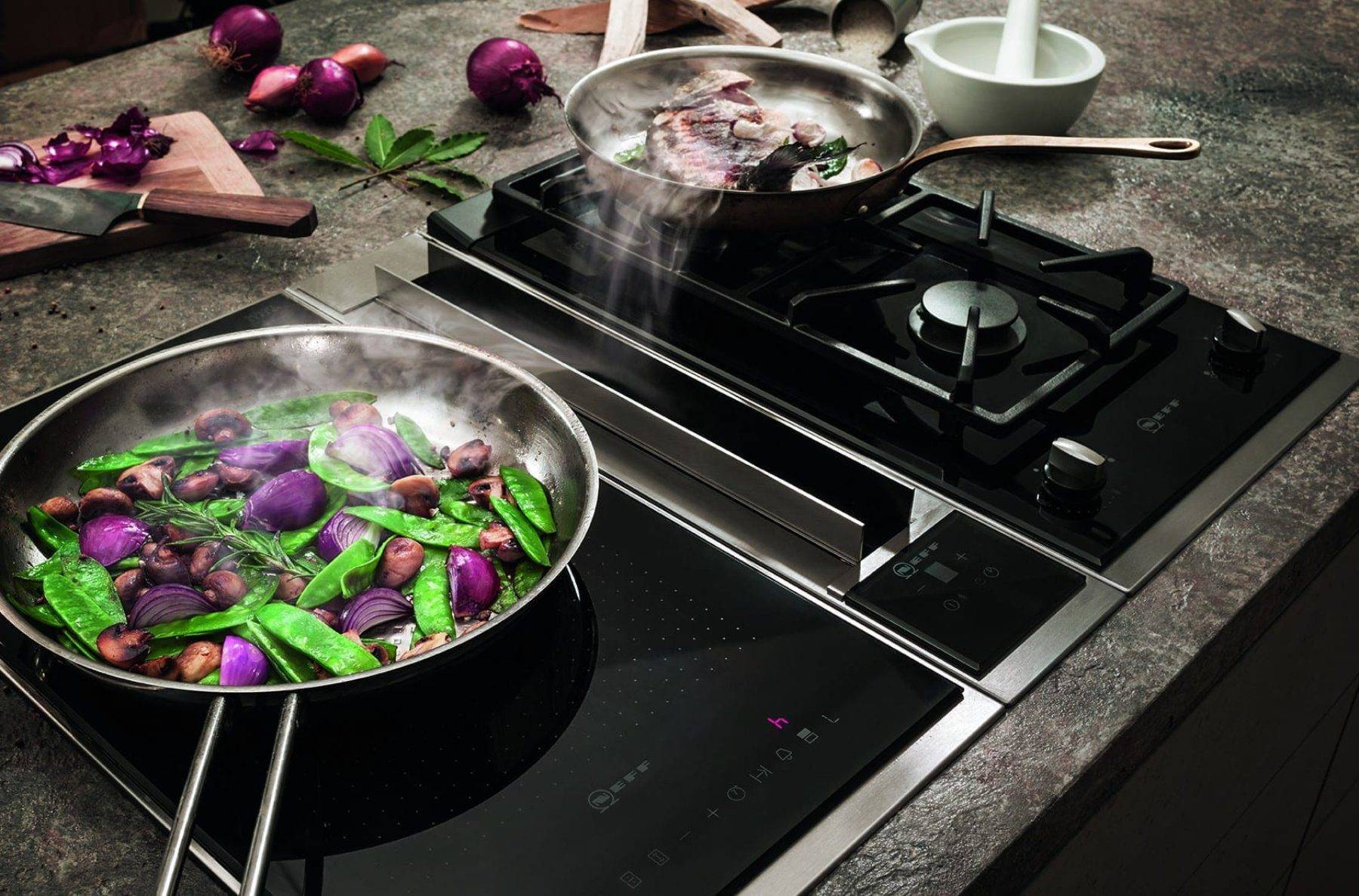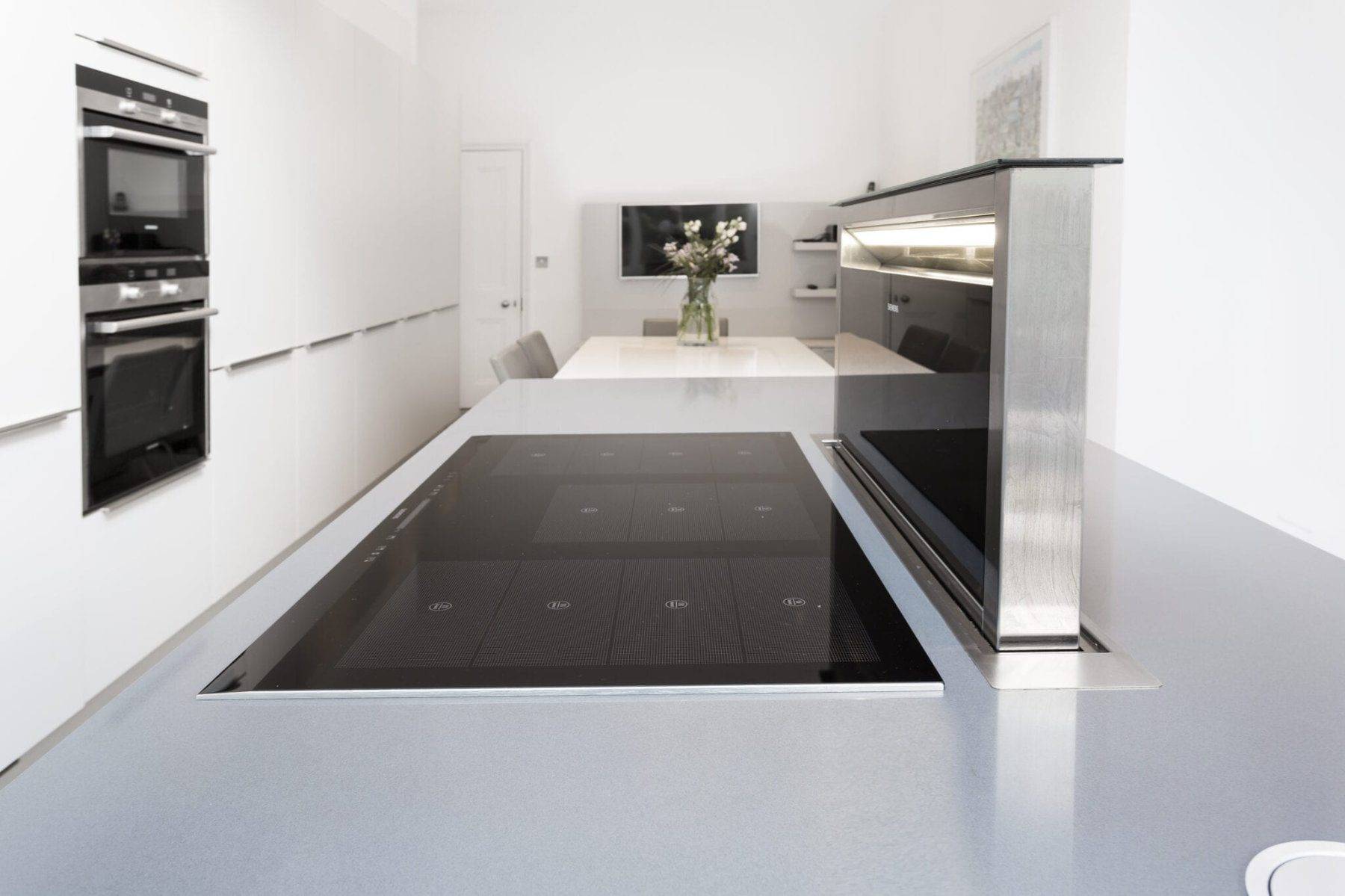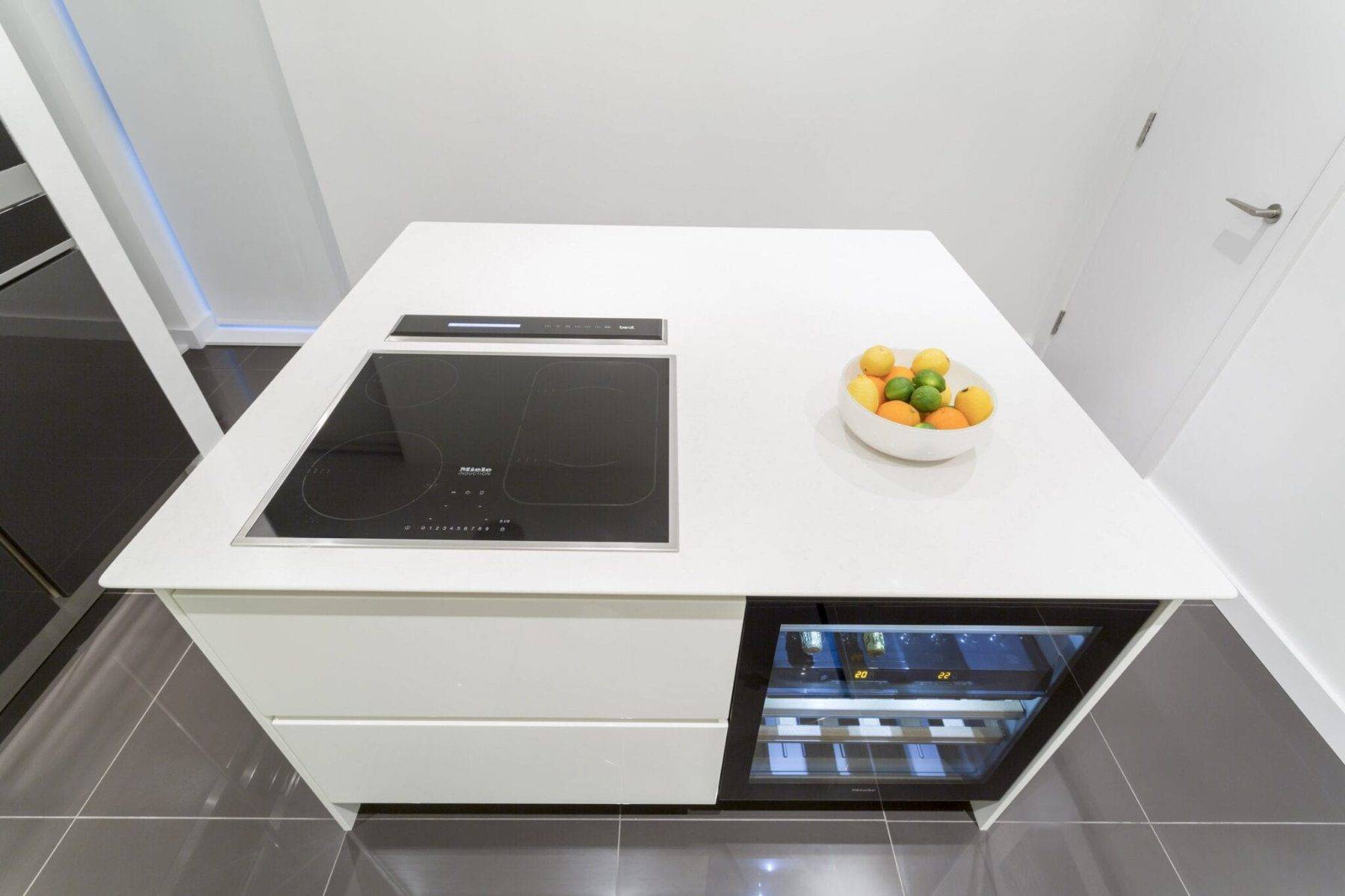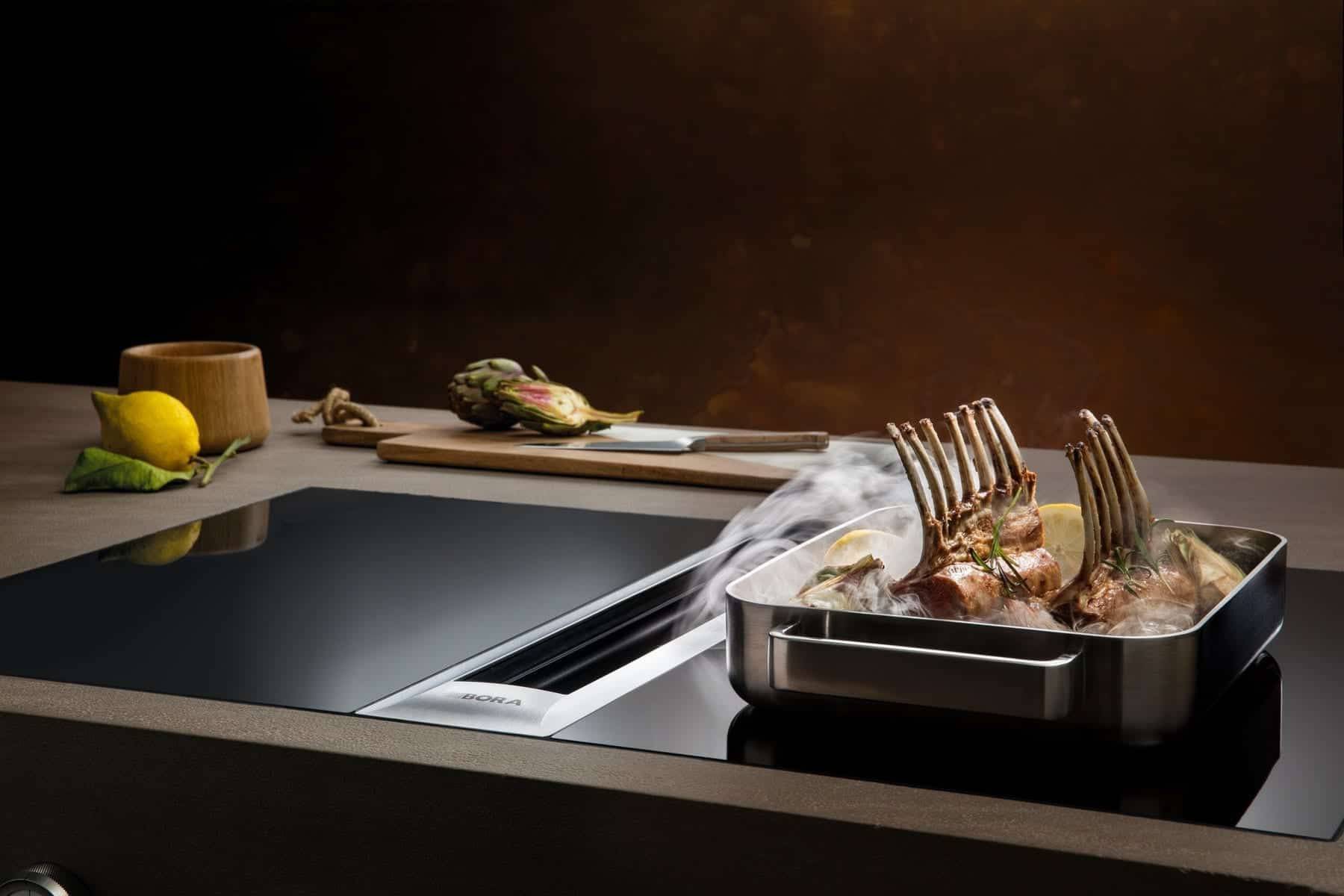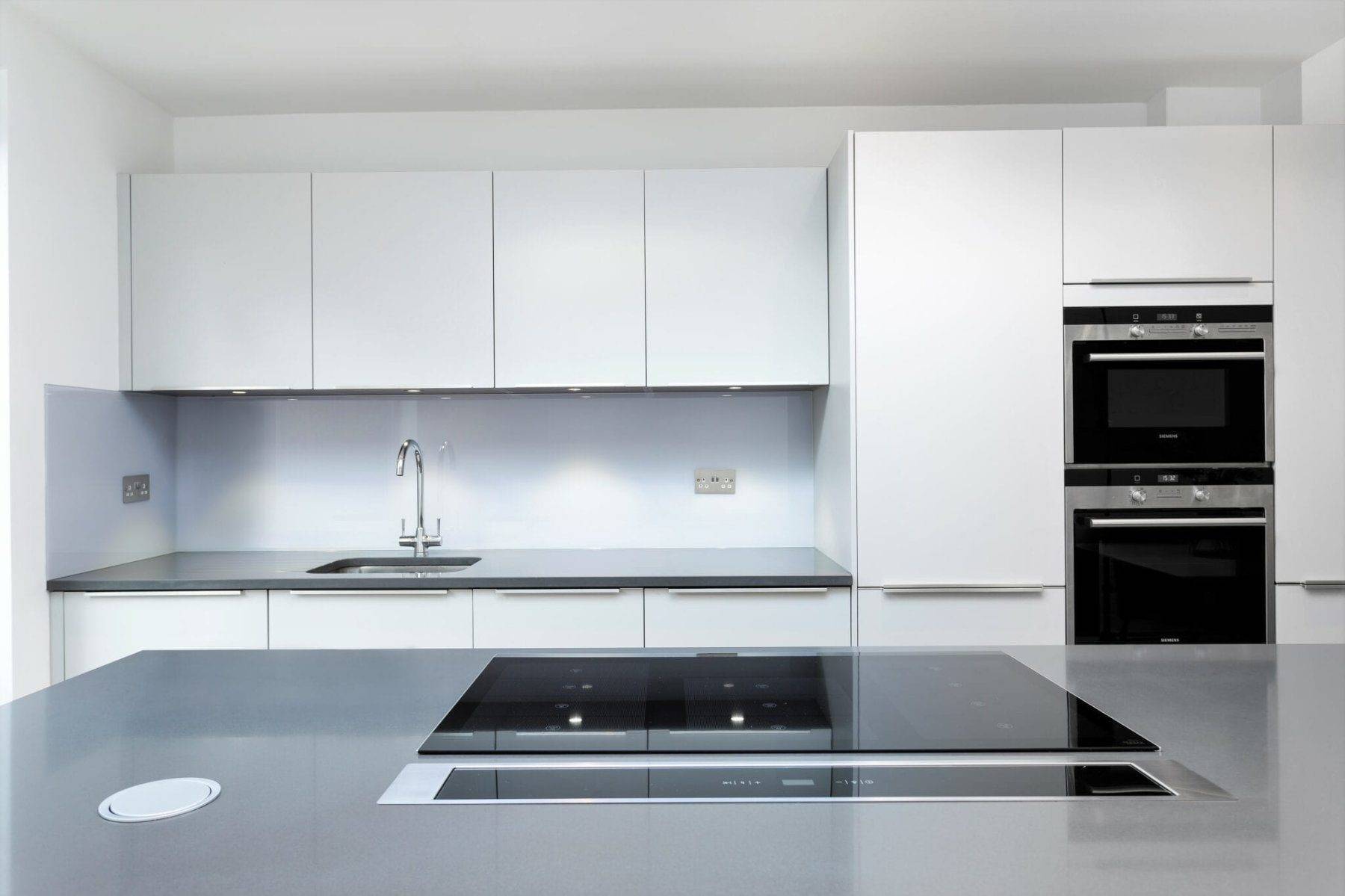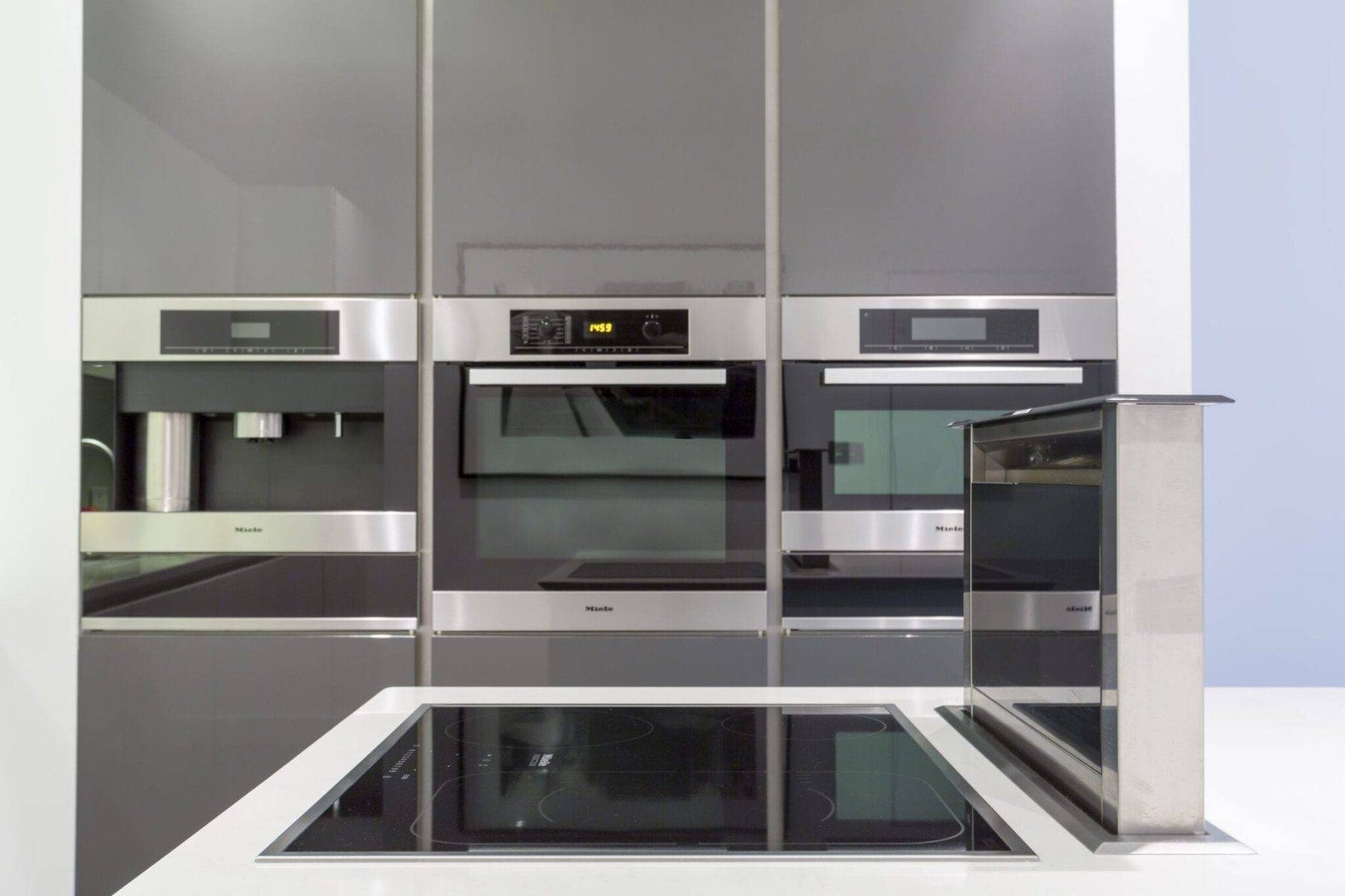 1. Open Downdraft Extractor Fan And Induction Hob Scaled 1.
Ventilation Visual 5 Jpeg Scaled 1.
Mcsa01695580 I91Vt44N0 Cgh N24K30N0 N53Td40N0 Detail 2015 12 5941 Rz0.
Downdraft Extractor Scaled 1.
Downdraft Extractor 1 Scaled 1.
Bora Professional Pkas Pkfi Pkg Lamm Ohne Gas.
4. Induction Hob With Downdraft Extractor Scaled 1.
1. Pop Up Extractor Fan And Coffee Machine Scaled 1.
Downdraft Extractors
During cooking, a lot of heat, smoke, steam, and odours are typically produced, and so a kitchen extractor fan is required to remove these. Planning your method of extraction is key to ensure a suitable and effective extractor, but also one in keeping with your chosen design aesthetic. This is particularly important for open plan kitchens, as well as island kitchen designs, where a bulky (but necessary) extractor could easily detract from an otherwise perfect kitchen look.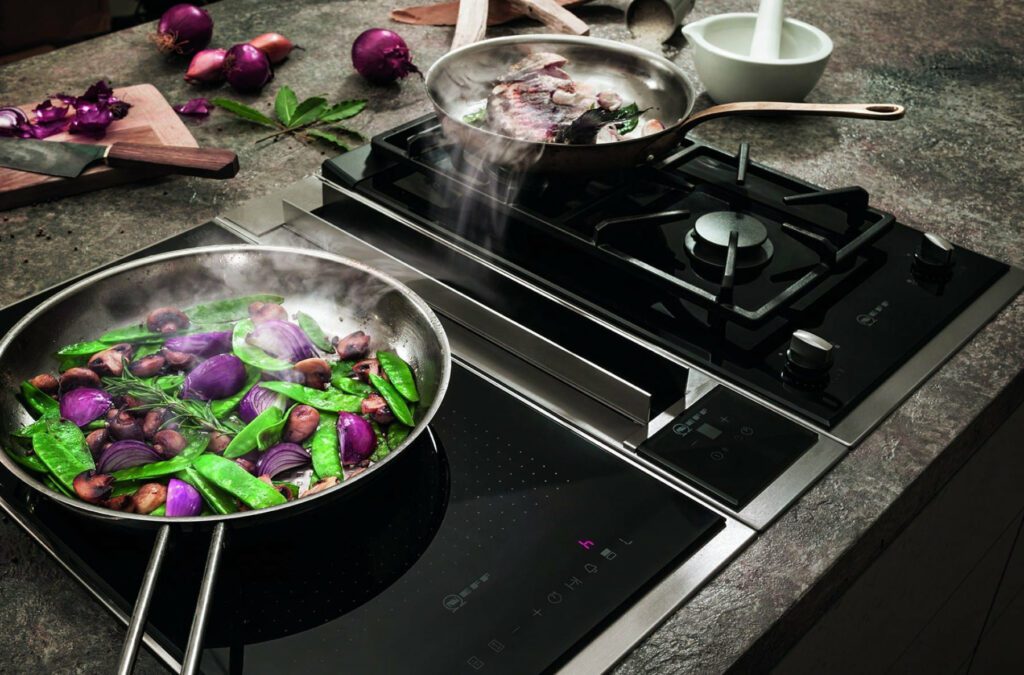 The Downdraft Extractor Solution
One such solution, and an impressive statement within itself, is the sleek and unobtrusive downdraft extractor. Also referred to as a 'pop up extractor,' this extractor sits behind or alongside a hob, recessed into the kitchen countertop so when not in use all you see is a slim surface panel in a style complimentary of your hob. Yet, at the touch of a button the extractor comes to life, rising seamlessly out of the worktop, until it stops ready to do it's job as you begin cooking on the hob. The perfect party trick to impress guests, the hob will simply retract back into its original space after cooking, recreating a streamlined and uninterrupted kitchen look.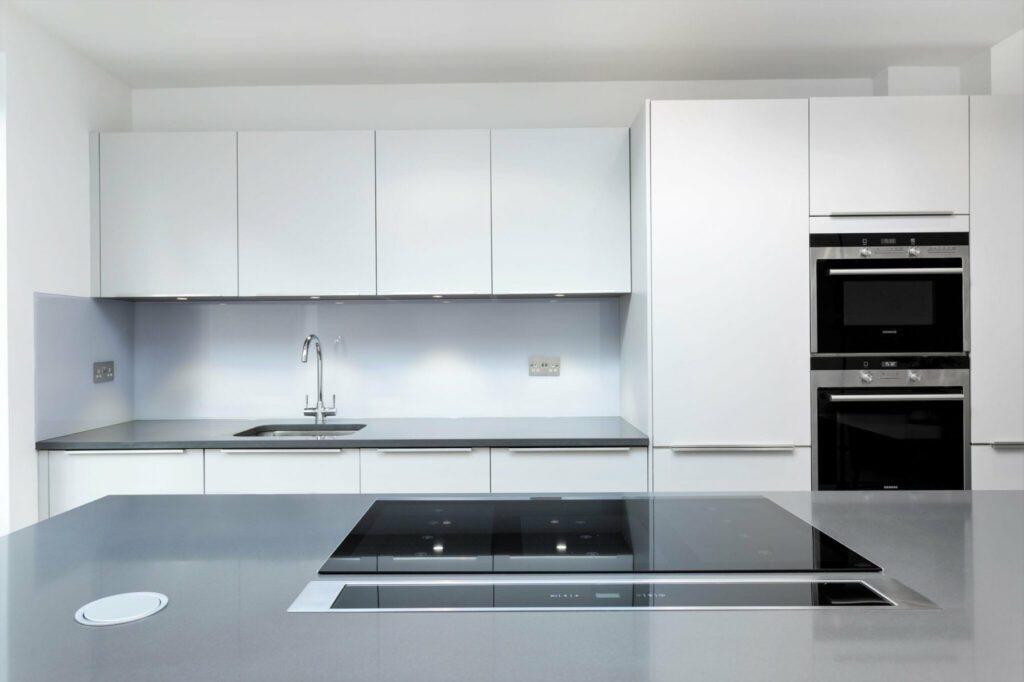 Benefits of a Downdraft Extractor
Downdraft extractors are the perfect solution for kitchen islands as they extract through the floor so all you see on the surface is the minimalist panel. They are easy to operate and easy to maintain too, as most parts can be removed and run through a dishwasher cycle. In recent years downdrafts have become increasingly slimline, and with a wider choice of colours and materials including illuminated glass panels. Many modern kitchen hobs also now offer integrated extraction vents, taking up even less space on your worktop, whilst still proving highly efficient for extraction.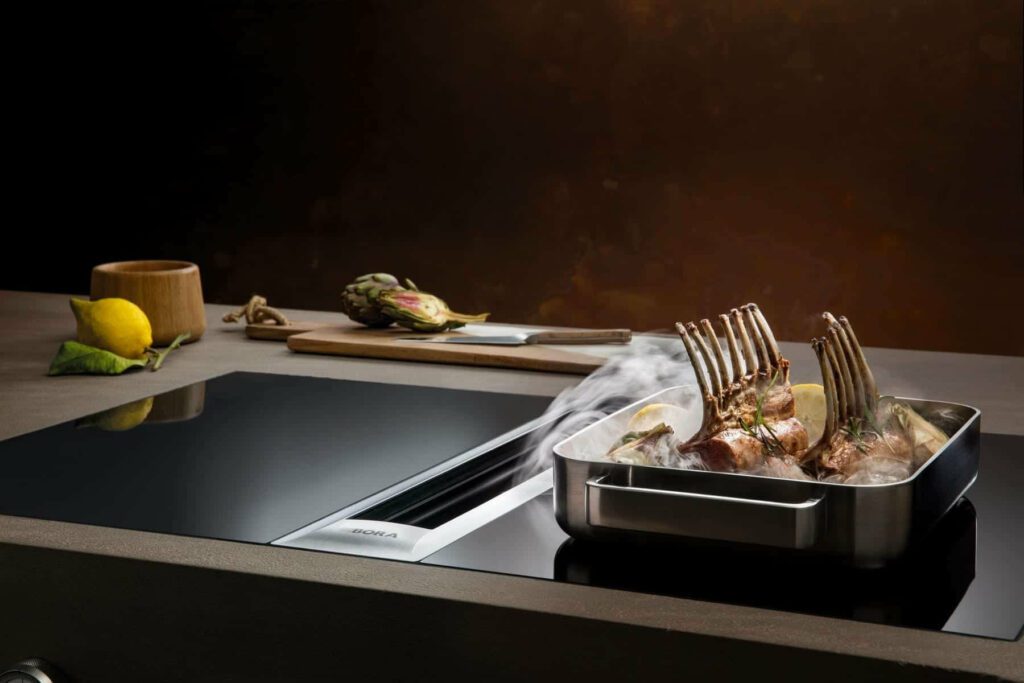 Discover Our Full Range of Extractors
At Square Kitchens at Ponsford we supply luxury kitchen extractors from a range of suppliers including leading brands, Neff, Bosch, Siemens, Miele Elica and Bora. Please contact us for further information or to arrange a visit to our luxury showroom where you can personally see the downdraft extractor in action!