Luxury German Kitchen Showroom Sheffield
Bespoke Fitted Kitchen Showroom Sheffield
Welcome to Square Kitchens at Ponsford, Sheffield's specialists in luxury kitchen design and installation. If you're looking for the best German kitchens Sheffield has to offer, look no further! Your new kitchen deserves to be the main attraction of your home; a place where everything looks and feels right, and somewhere you enjoy spending time. At Square Kitchens, we adopt a fully design-led approach, and we will work with you to make this happen. We are passionate about making dream kitchens a reality, and pride ourselves on delivering an end-to-end service, with you and your needs at the heart of every decision.
Why Choose Square  Kitchens?
We offer a wide range of high-quality German fitted kitchens to meet every individual taste and requirement. Working with the best manufacturers, all our designs incorporate luxury materials such as glass, ceramic, or metal, for a truly sophisticated finish! Yet we pride ourselves on how cost effective we are in return for such high quality. We are price conscious, continually doing our best by our customers whilst always adding value into their kitchen designs.
You can experience the quality of our kitchen products first-hand by visiting us at our prestigious Sheffield kitchen showroom. Here, you'll discover a wealth of inspiration for your new kitchen project and a range of German kitchens Sheffield homeowners are sure to love!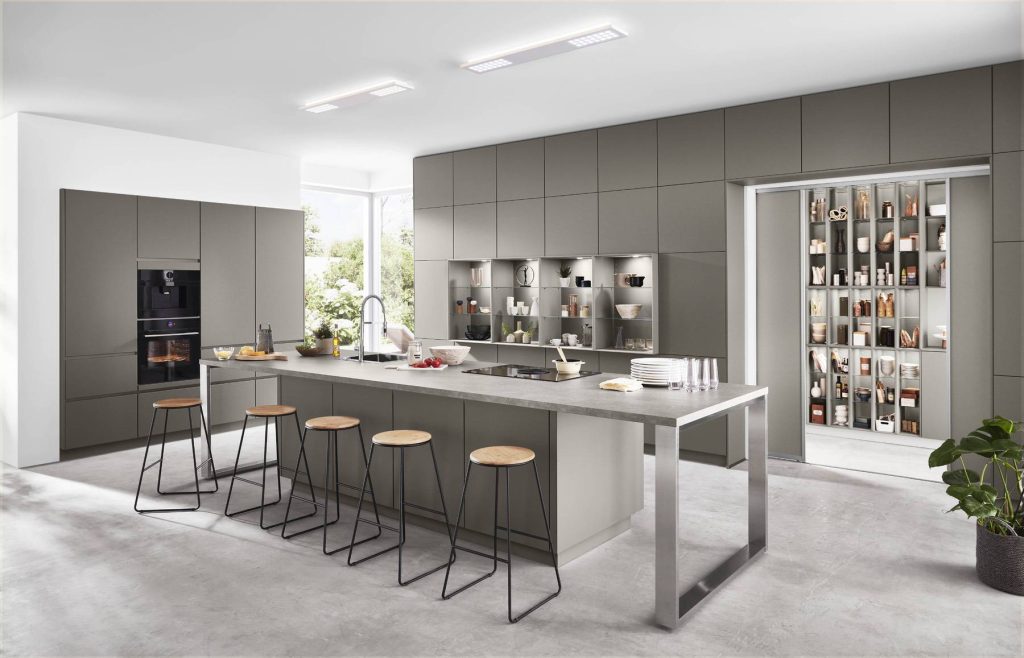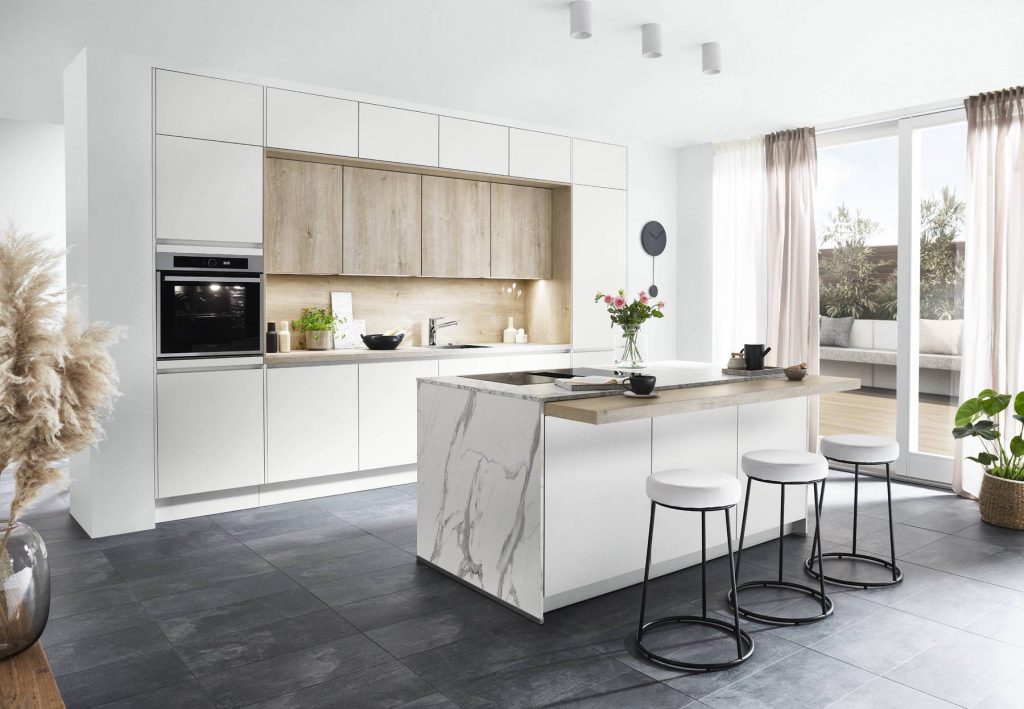 Bespoke Luxury Kitchen Brands
At Square Kitchens, we offer a broad range of medium to high-end kitchen finishes, with prices starting from £20,000. This encompasses the best quality German kitchens Sheffield has to offer from brands including  Next125, Schüller, and  Nobilia, as well as Italian kitchens from Miton.
With food preparation and cooking at the heart of every kitchen, it's important to include high-quality, durable appliances, which also suit the aesthetic of your design. We supply many leading kitchen appliance brands including Siemens, Bosch, and Miele, ensuring we can offer appliances that are the perfect fit for your cooking style, your home, and your lifestyle.
Sheffield Kitchen Showroom
Visit our contemporary kitchen showroom, located within Ponsford Furniture on the 2nd floor. Here you can immerse yourself in the beauty of our 9 exquisite showroom displays featuring products from each of our luxury brands, Schuller, Next 125, Miton and Nobilia. Discover a wealth of design possibilities including specialist pocket door systems, wall hung kitchens and a wide range of exquisite materials including glass, real wood veneers, Corian® worksurfaces and even a PITT gas hob sunk into a worktop. You can also see working kitchen appliances from leading brands including Siemens, Miele, and AEG.
Opening Hours
Monday – Saturday: 9:00am-5:30pm
Wednesday open until 7:30pm
Sundays: 11:00am – 5:00pm
Square Kitchens at Ponsford Service Areas
Showroom Amenities
Our showroom is easily accessible, family friendly and there is free car parking available on site. Please book a visit with one of our professional kitchen designers and we look forward to welcoming you to discuss plans and ideas for your new kitchen design.
Discover Our Range Of Styles